A personal victory once more. I've tried countless of diet shakes-pills-method but the one and only that really works is when these are coupled with some serious exercise. Yep, folks EXERCISE. I trully don't believe that doing nothing and totally relying on some diet shakes/pills etc would work hence I've started using my loooooong forgotten static bike. It felt weird. I managed to wake up around 4ish in the am and started searching for some extension as the
bike isolated quite far from any available power output. Got it connected and under setting 10 (16 being the max). i managed to rode it for 30 minutes straight heheh. Seriously i felt the burning sensation over my heart put i kept pushing on untul i became ONE .... heheheheheh seriously !!! with the bike overall below are my bike stat: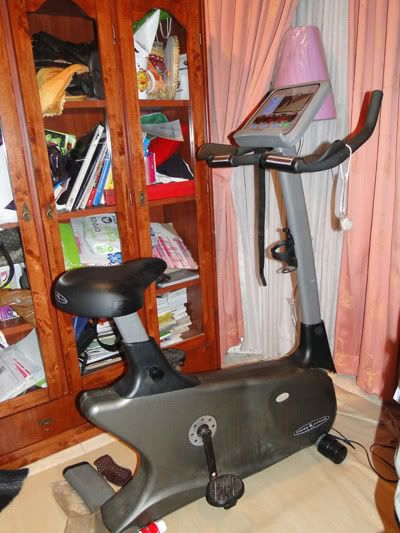 Setting - Loose Weight (The intervals are intermittent so that you could have a breather in between each climb!)
Duration - 30 minutes
Distance - 13.8 km
Calories burnt - 201 cal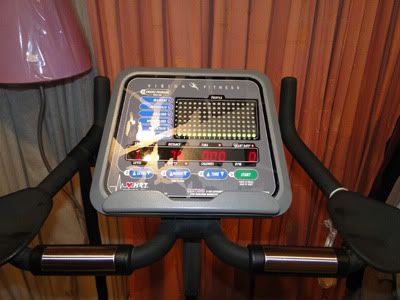 Food Stat Day 2
Breakfast
2 piece of boiled hot dog + frankfurters breads .. out of this world heheheh
Lunch
Jus Diet Mate 5
Tea
Non
Dinner
An Apple and an orange heheheh
Jus Diet Mate 5
Feeling Stat:
Today i feel great! One thing great that i noticed about using JDM5 is that I really don't feel hungry at all. That way, i just can focus on my work and life heheeh. Need to check what did Dr. Romzey put inside heheheh. So below are my latest weight stat with a couple of pictures of my heavy duty weight machinehehehe.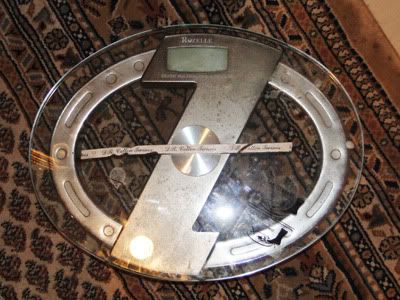 My heavy duty digital weight machine ...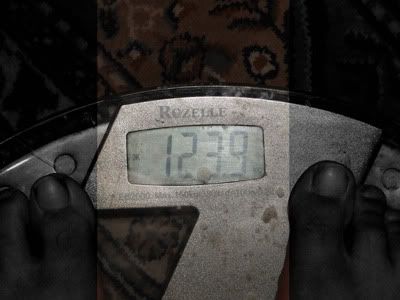 Weight Stat:
1st day (2nd Nov 2009) : 126.8 kg
2nd day (3rd Nov 2009) : 125.4 kg
Current weight (4th Nov 2009) : 123.9
Weight Loss : 1.5 kg
Total weight loss : 2.9 kg
Current BMI : 48.39
Target BMI : 30.00
Target weight : 75.30 kg
Weight Loss Needed to achieve BMI : 48.6 kg
End Of Day 2. Till tommorrowl adios!!